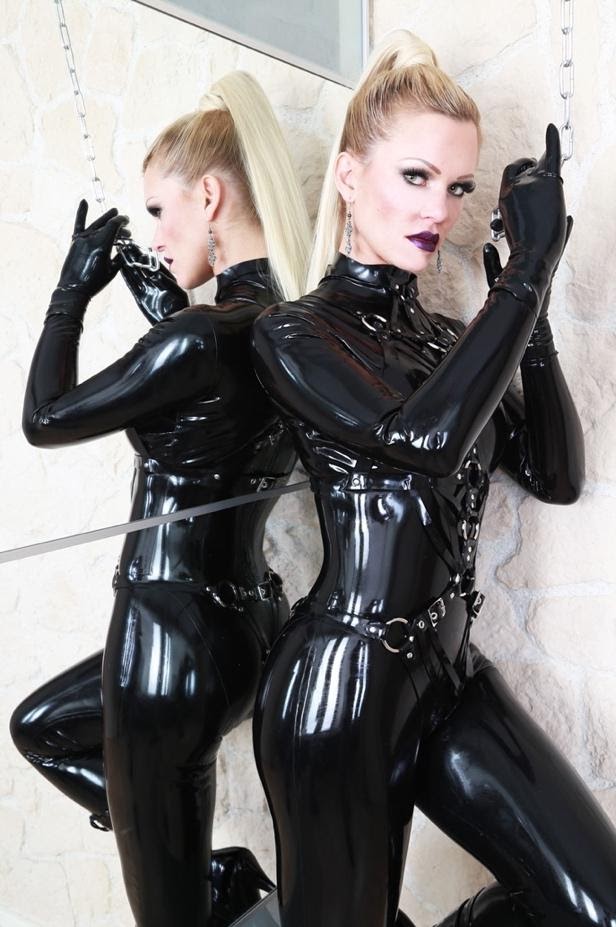 So you had definitely not imagined your deserved punishment for unauthorized cum: Hours of full rubberization with extreme stimulation by the cruel latex Baroness. the enchanting 'femme fatale' who mercilessly lives out her kinky lust on you.
The goddess is in a dreamy latex robe and takes it very carefully with the punishment:
Latex on every part of your body. In your mouth as a latex gag. In your anus as a latex plug. On your eyes as a latex mask.
Tight multi-layered latex all over your body The smell and consistency of the material will send you into an unprecedented frenzy of the senses. Soon you realize that your latex goddess can now do anything with you. You will allow it and let it happen to you. She will do it with pleasure.
In your latex slave cock it throbs stronger and stronger. Will you learn your lesson? You will enjoy it, because that's what you need. Maybe you will even be redeemed at the end of your latex detention?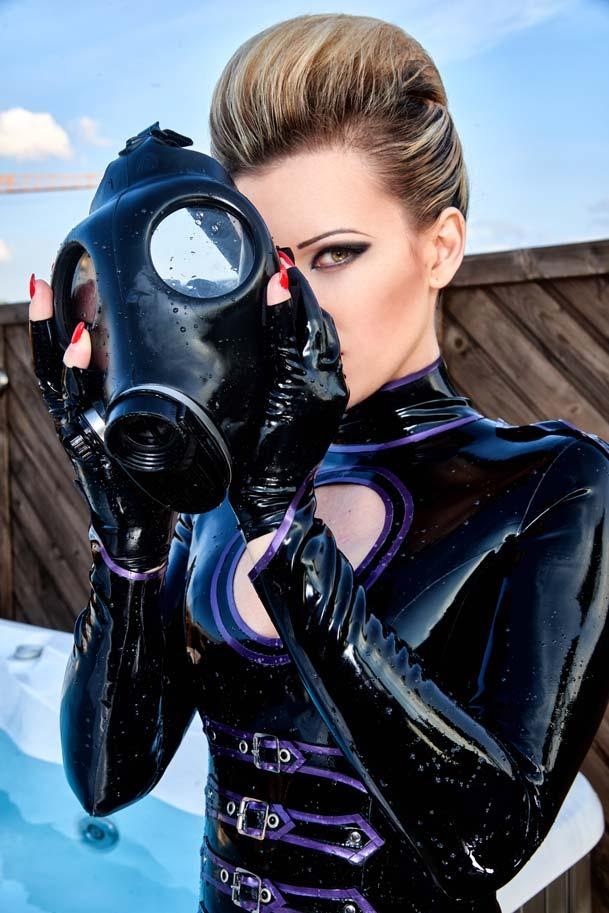 Possibilities:
Complete, multi-layered dressing from head to toe

Corseting as well as neck corsets possible

Mask training with various masks (inflatable, NS, beginners as well as for the experienced rubberist)

Gas masks / tubing systems

div. F..kmachines

Abmelk excesses (Venus 2000)

Vacuum bed

Rubber Doll Training

Electro Tools ET 312

inflatable rubber bags, bondage bags, rubber bags

Latex clinic

Bondage

Floating condition possible due to special suspensions
Registration: 
New Ruberrists must apply at least 2 days in advance. 
In order to perform a successful treatment I need the following information about you: 
Experienced practices / experiences

beloved fetish

unfulfilled fantasies

Load capacity

Health status

 Age

Size & Weight

Taboos

1-2 date proposals 

I expect you to confirm the scheduled appointment by 10am on the day of your treatment via email or text message.
For new clients I reserve the right to a 30% deposit.